Medical Orders for Life-Sustaining Treatment (MOLST)
Nationally, POLST is a movement to allow Americans better tools in communicating their healthcare wishes. POLST is a portable medical order set used in many states to allow individuals with serious, life-limiting conditions to communicate preferences on resuscitation, intubation, and artificially-administered nutrition and hydration. POLST has different names in different states. In Ohio, we call it Medical Orders for Life-Sustaining Treatment, or MOLST.
Ohio has yet to adopt MOLST as a standard, statewide order set. In the mid-2000s, a group of providers, advocacy groups, consumers, legal experts and other stakeholders came together to advocate for legislation that would implement MOLST statewide. In 2016, SB165 passed the Senate, but failed to gain traction in the House. Since that time, states across the country have begun to discourage codifying POLST, because doing so limits their ability to modify the program as medical practices evolve.
LeadingAge Ohio serves as the convening organization for the Honoring Wishes Task Force, the original coalition of stakeholders that worked to advance MOLST in Ohio. Since 2016, a number of task force members have advanced efforts in their regions to bring attention to advance care planning process generally, and in some cases, employed MOLST as a tool in this process. For example, in southwest Ohio, the Conversations of a Lifetime project advanced the use of MOLST within the Trihealth system and area care partners.
In April 2021, the Honoring Wishes Task Force will begin holding monthly forums dedicated to providing education and networking for professionals and stakeholders across the state of Ohio that are interested in advancing better care planning processes. To be included in the upcoming forums, contact Susan Wallace, Chief Policy Officer, at swallace@leadingageohio.org.
Advocacy
Political Action Committee
Projects & Partnerships
Need Help?
Patrick Schwartz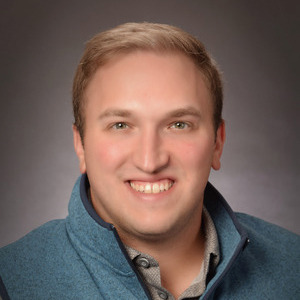 Director of Strategic Communications
614-545-9026
pschwartz@leadingageohio.org
Serves as lead member communications and media strategist for key association initiatives
Oversees digital strategy, including websites, newsletters and social media channels
Provides strategic direction for communicating organizational goals and achievements to members, partners, policy makers and the media
Serves as primary contact for media inquiries
Staff liaison to Communications/PR committee
Susan Wallace, MSW, LSW
Chief Policy Officer
614-545-9024
swallace@leadingageohio.org
Primary contact for policy priority development, advocacy and legislative affairs
Staff liaison to Advocacy Committee, Adult Day Subcommittee, Home Health, Hospice & HCBS Subcommittee, Housing Subcommittee, Skilled Nursing Facility, Nursing Facility/Assisted Living Subcommittee