Complete Story

05/29/2019
Northeast STARs Celebrate in Cleveland
This past Thursday, the LeadingAge Ohio STARs event season wrapped up at the Benjamin Rose Institute for Aging in Cleveland, Ohio. Benjamin Rose's Anne-Marie Connors and Charlott Brown, an excellent catering team, beautiful weather and a lovely view of downtown Cleveland combined to create a memorable event for the 12 LeadingAge Ohio member communities that participated.
Benjamin Rose is located in State Representative Stephanie Howse's district. Representative Howse (pic below) attended the ceremony to share some wonderful words of gratitude and congratulations for the 64 STARs who were honored. Representative Howse serves on the House Aging and Long-Term Care Committee, which works on aging-related issues around the state of Ohio.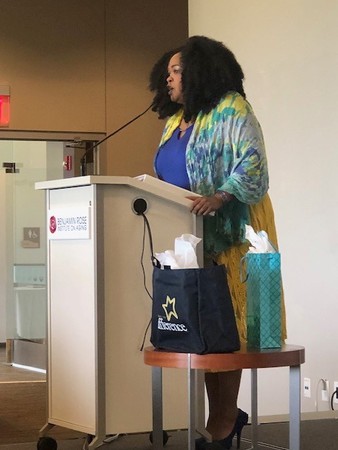 The winner of the longevity award was Deanna Mitchell (lower left) of Judson Services. Deanna has served for 32 years in senior services. Jasmine Black (lower right), a STAR from Eliza Jennings Skilled Nursing and Rehabilitation, was the recipient of the Newbie Award as a new employee of just 10 months. Congratulations Deanna, Jasmine and all of the STARs from Northeast Ohio!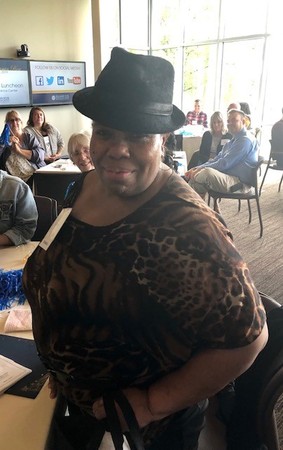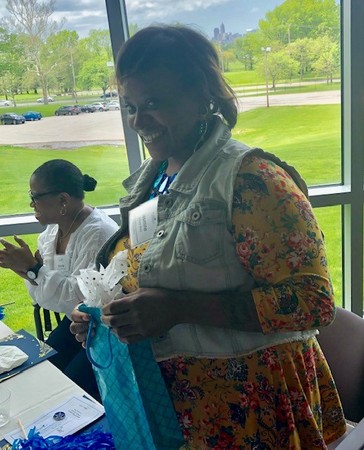 To view pictures of the STARS event, visit the LeadingAge Ohio Flickr feed.
---