Regulatory
More Information

Advocacy
More Information

Education
More Information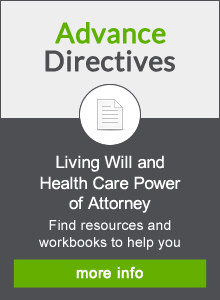 Welcome
LeadingAge Ohio is a nonprofit organization that represents approximately 500 long-term care organizations and hospices, as well as those providing ancillary health care and housing services, in more than 150 Ohio towns and cities. The continuum of care reflected by the member organizations serve an estimated 400,000 elderly Ohioans and employ more than 35,000 persons statewide.
Senior services providers include senior housing, both subsidized and market rate, adult day care, home- and community-based services, assisted living and skilled nursing. A majority of LeadingAge Ohio members are faith-based and provide many or all of these services.
LeadingAge Ohio is a member-driven organization, with leadership elected by peers from around the state. The leadership team is composed of the Board of Directors, including executive committee officers and delegates, who represent LeadingAge Ohio at our national organization. Strategic committees and special interest groups comprised of members from around the state help to develop and oversee governing policies and positions.
Upcoming Events
←
January 2017
→
S
M
T
W
T
F
S
1
2

LeadingAge Ohio Offices Closed

January 2, 2017

3
4

Lunch & Learn Series

Eastern Standard Time

January 4, 2017


3:00-4:00PM

5

Lunch & Learn Series

Eastern Standard Time

January 5, 2017


10:00-11:00AM

6
7
8
9
10

WEBINAR

January 10, 2017


9:00-10:00AM

11
12
13
14
15
16

Nationwide Hotel & Conference Center, 100 Green Meadows Drive South, Lewis Center, OH 43035

January 16 - February 2, 2017

17

Nationwide Hotel & Conference Center, 100 Green Meadows Drive South, Lewis Center, OH 43035

January 16 - February 2, 2017

18

Lunch & Learn Series

Eastern Standard Time

January 18, 2017


3:00-4:00PM

In person or Webcast

Baltimore, MD

January 18, 2017


8:30AM-4:30PM

Nationwide Hotel & Conference Center, 100 Green Meadows Drive South, Lewis Center, OH 43035

January 16 - February 2, 2017

19

Lunch & Learn Series

Eastern Standard Time

January 19, 2017


10:00-11:00AM

LeadingAge Ohio Offices

January 19, 2017


10:00AM-1:00PM

Nationwide Hotel & Conference Center, 100 Green Meadows Drive South, Lewis Center, OH 43035

January 16 - February 2, 2017

20

Nationwide Hotel & Conference Center, 100 Green Meadows Drive South, Lewis Center, OH 43035

January 16 - February 2, 2017

21

Nationwide Hotel & Conference Center, 100 Green Meadows Drive South, Lewis Center, OH 43035

January 16 - February 2, 2017

22

Nationwide Hotel & Conference Center, 100 Green Meadows Drive South, Lewis Center, OH 43035

January 16 - February 2, 2017

23

Nationwide Hotel & Conference Center, 100 Green Meadows Drive South, Lewis Center, OH 43035

January 16 - February 2, 2017

24

Preferences for Everyday Living Inventory (PELI) webinar

January 24, 2017


2:00-3:00PM

Conference Call

January 24, 2017


10:00AM-12:00PM

Nationwide Hotel & Conference Center, 100 Green Meadows Drive South, Lewis Center, OH 43035

January 16 - February 2, 2017

25

Nationwide Hotel & Conference Center, 100 Green Meadows Drive South, Lewis Center, OH 43035

January 16 - February 2, 2017

26

Nationwide Hotel & Conference Center, 100 Green Meadows Drive South, Lewis Center, OH 43035

January 16 - February 2, 2017

27

Nationwide Hotel & Conference Center, 100 Green Meadows Drive South, Lewis Center, OH 43035

January 16 - February 2, 2017

28

Nationwide Hotel & Conference Center, 100 Green Meadows Drive South, Lewis Center, OH 43035

January 16 - February 2, 2017

29

Nationwide Hotel & Conference Center, 100 Green Meadows Drive South, Lewis Center, OH 43035

January 16 - February 2, 2017

30

Nationwide Hotel & Conference Center, 100 Green Meadows Drive South, Lewis Center, OH 43035

January 16 - February 2, 2017

31

Nationwide Hotel & Conference Center, 100 Green Meadows Drive South, Lewis Center, OH 43035

January 16 - February 2, 2017
January 16 - February 2, 2017
Nationwide Hotel & Conference Center, 100 Green Meadows Drive South, Lewis Center, OH 43035
January 24, 2017

10:00AM-12:00PM
Conference Call
February 2, 2017

10:00-11:30AM
LeadingAge Ohio Offices
View All Events