Research studies have shown that lack of social connection heightens health risks as much as smoking 15 cigarettes a day or having alcohol use disorder. During a pandemic and otherwise, social isolation is a major problem for older adults. With the surge of social distancing regulations and changing behavior in response to COVID-19, addressing this problem is more important than ever.
As members continue to provide high-quality care to Ohio's vulnerable populations, LeadingAge Ohio has teamed with its partner Link-age to provide a series of resources and opportunities to help providers tackle social isolation in their communities, offer telehealth solutions, and help older adults as they adapt to this "new normal."
Social Isolation Resources for Providers
Link-age Virtual Activities for Resident - A compilation of virtual experiences, including tours and performances, to help mitigate the risks associated with social isolation.
Continuing Support for Activity Professionals
Activity professionals within the LeadingAge Ohio membership have been coming together to offer support, share ideas, and discuss resources in the midst of current COVID-19 restrictions. This group is meeting bi-weekly.
The next call is scheduled for Thursday, July 23, at 12:30 PM.
Zoom Fellowship Meeting for Activity Professionals
Thursday, July 23 from 12:30 PM – 1:15 PM


Meeting Room: LeadingAge Ohio Activity Professionals Zoom Fellowship Meeting
Please follow the steps below to join the meeting:
Step 1: Using your computer, click this link to access the virtual room: https://laoh.easyconnecthdportal.com/vmr2/
Step 2: Click the "Join Meeting" button to join the meeting (for first time users we recommend scrolling to the "Test your computer mic, speakers, and webcam" section first)
Step 3: You will be asked to Allow or Approve the program to run (approve OR allow all)

To join the audio portion by phone:
Step 1: Call: 646-558-8656 and enter Meeting ID: 525-051-8214
Step 2: When prompted for the participant ID, please enter the number on your
computer and press #
Smartphone One Touch Dial In: 16465588656,5250518214#,,,,#
Please contact Jen Taylor at jtaylor@leadingageohio.org if you would like to ensure your activities staff are receiving information on LeadingAge Ohio activities events.
Link-age Suppliers Offering Support for Social Isolation and Telehealth Solutions
Through its network of suppliers and relationship to the Ziegler Link-age Funds, LeadingAge Ohio partner Link-age offers a wide array of technology and telehealth solutions to provide support for social isolation in post-acute care.
VitalTech: An open platform that enables senior care providers to deliver care and services through a simple and personalized tablet interface. Services offered: remote patient monitoring, health and wellness platform, tablet-based platform through Breezie, and more.

K4 Connect: Mission-driven technology company integrating the best in technology to serve and empower older adults and individuals living with disabilities. Services offered: smart home automation, wellness-focused devices and apps, staff tools, and more.

Cosan: Preventative care coordination tool suite to help physicians, healthcare organizations, and payers improve patient outcomes through innovative technology. Services offered: clinical staff support services, preventative services tool suite, AI & therapy services.

Forefront Telecare: High-quality behavioral telehealth solutions for Medicare populations in rural geographies where care options are limited, such as rural hospitals and skilled nursing facilities. Services offered: clinical and collaborative behavioral telehealth solutions, census-driving care support.

Caremerge: Leading provider of resident engagement, family communication and EHR/eMAR solutions to the senior living industry. Services offered: crisis communication platform, community and family engagement, senior living EHR/eMAR, and more.

ThirdEye Health: The nation's largest post-acute telehealth provider. Empowering nursing homes to reduce hospital readmissions and provide higher acuity care. Services offered: telehealth platform, secure video and text messaging for clinical support, 24/7 support.
To learn more or to contact any of the Link-age suppliers listed here, reach out to Debbie Hounshell at dhounshell@linkageconnect.org.
Need Help?
Kathryn Brod, MBA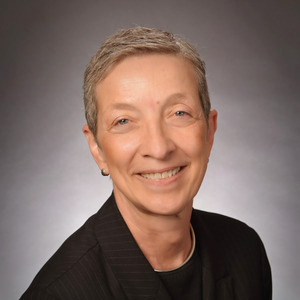 President/CEO
614-545-9014
kbrod@leadingageohio.org
Is the association's primary spokesperson
Oversees staff and daily operations
Promotes LeadingAge Ohio's position and public policy goals to elected officials; staff liaison to Advocacy Committee
Responsible for implementing LeadingAge Ohio's strategic direction
Works with LeadingAge Ohio Board of Directors
Staff liaison to Human Resources Committee
Patrick Schwartz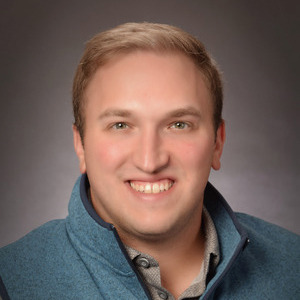 Director of Strategic Communications
614-545-9026
pschwartz@leadingageohio.org
Serves as lead member communications and media strategist for key association initiatives
Oversees digital strategy, including websites, newsletters and social media channels
Provides strategic direction for communicating organizational goals and achievements to members, partners, policy makers and the media
Serves as primary contact for media inquiries
Jennifer Taylor, BA, CGS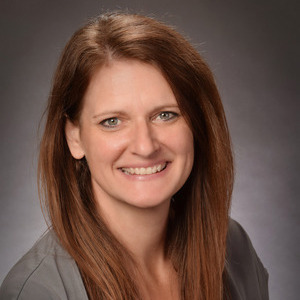 Director of Member Experience
614-545-9028
jtaylor@leadingageohio.org
Manages provider member recruitment and retention strategies
Database management
Responsible for website content/access
Provider Membership staff liaison
Staff liaison to Awards and Membership committees