Complete Story

07/08/2021
LeadingAge Ohio 2021 Annual Conference and Trade Show: PAC
LeadingAge Ohio
2021 Annual Conference and Trade Show

A hair-raising new fundraiser for the PAC!

---
Join us August 4-6, 2021 at the Hilton Columbus at Easton for the LeadingAge Ohio Annual Conference and Trade Show. This year's theme is FORWARD and registration is now open!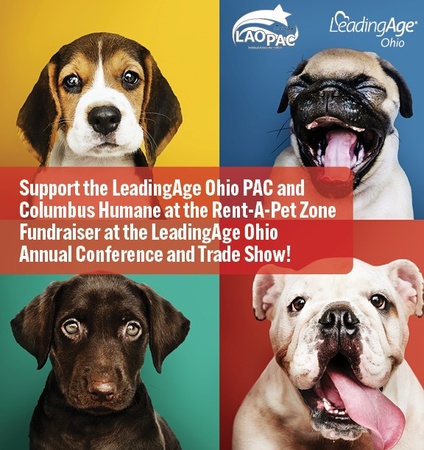 The LeadingAge Ohio Political Action Committee (PAC) will be partnering with Columbus Humane to bring a group of dogs/puppies and kittens up for adoption to a "rent-a-pet" zone for conference attendees to enjoy on August 5 before Game Night. Be sure to visit and spend some time with these furry friends while supporting the PAC! The PAC will also be hosting its annual basket raffle. Reach out to Corey Markham at cmarkham@leadingageohio.org to learn about sponsorship and donation opportunities.
To register for the LeadingAge Ohio Annual Conference & Trade Show, please click here.
---
For the most up-to-date information on this year's event,
please visit the 2021 Annual Conference and Trade Show website.
More Info
---