 Here are the latest need-to-know updates for Thursday, May 20 regarding the COVID-19 pandemic and other topics of importance.
---
"While we are still reviewing the bill, the facts point to the danger of COVID-19 for unvaccinated residents of long-term care facilities," he said. "Vaccines brought well-deserved freedom and security back to residents."
LeadingAge Ohio's Patrick Schwartz to the Ohio Capital Journal on legislation proposed in the Ohio House that would ban vaccine mandates, as well as vaccine reporting mandates.
---
You asked... we answered regarding outdoor visits
SB58 "Esther's Law" passes the Senate 32-0
ODM releases NF fact sheet for NF claims
ODH rescinds order on aggregate lab reporting
Co-administration of COVID vaccine with other vaccines
Emergency Broadband Benefit
LeadingAge Need to Know
You asked... we answered regarding outdoor visits
You asked: For outdoor visits, can the family walk around with the resident (i.e. around the pond or just around the grounds), or do they have to stay in a designated outside area?
Answer: The Ohio Orders do not speak to a designated space within the outdoor visitation language like it does for indoor visitation. The Ohio Orders state that while taking a person-centered approach and adhering to the core principles of COVID-19 infection prevention, to the extent feasible, nursing homes should first consider outdoor visitation even when the resident and visitor are fully vaccinated against COVID-19.
The CMS memo notes that for outdoor visits, facilities should create accessible and safe outdoor spaces for visitation, such as in courtyards, patios, or parking lots, including the use of tents, if available. When conducting outdoor visitation, all appropriate infection control and prevention practices should be adhered to. This means that cleaning and disinfecting needs to be evaluated as part of the facility's visitation protocols. Additionally, residents and visitors should be educated, and facilities should implement protocols that follow the Ohio Orders, CMS memos, and/or CDC guidance on how the virus is spread, guidance for fully vaccinated residents, PPE, hand hygiene, etc.
LeadingAge Ohio has provided a FAQ that includes similar questions on visitation.
SB58 "Esther's Law" passes the Senate 32-0
Yesterday, Senate Bill 58, known as "Esther's law", which allows electronic monitoring within the rooms of nursing home residents, was passed 32-0 from the Ohio Senate. From here, it heads to the House for consideration, where a similar bill, HB 78 sponsored by Rep. Juanita Brent, is being considered. The bill is the latest iteration of a series of bills introduced over the past decade on the topic. Its passage by the Senate represents the furthest it has moved in the process and reflects the legislature's desire to enhance transparency in light of the past year, when families were prohibited from seeing their loved ones due to the ongoing COVID-19 pandemic.
The current bill makes several improvements over past versions, including clarifying how to proceed when rooms are shared, as well as clarifying the financial responsibility both for the devices and wireless service to operate the device. The bill:
Limits the individuals who may request electronic monitoring to the resident, the resident's guardian or health care power of attorney;
Makes the resident / family responsible for the cost of purchase, installation & maintenance of the device, excluding electricity;
Requires the consent of a roommate, in those situations when monitoring is requested for a shared room; the roommate may also place conditions on the use of the device;
Allows facilities to prescribe a form for use when a resident, guardian or attorney in fact wishes to request electronic monitoring;
Allows facilities to post notice conspicuously that communicates that electronic monitoring is being used in a specific room;
Prohibits relation or discrimination based on a resident's request to have electronic monitoring installed;
Shields nursing homes from liability for violations of a resident's privacy that may result from use of the device.
To review the entire text of the bill, click here. To review the analysis of the final Senate version of the bill, click here. Questions may be directed to Susan Wallace, Chief Policy Officer at swallace@leadingageohio.org.
ODM releases fact sheet for NF claims
In accordance with Ohio Administrative Code 5160-1-27 "Review of provider records", all Medicaid providers are required to keep such records as are necessary to establish that conditions of payment for Medicaid covered services have been met, and to fully disclose the basis for the type, frequency, extent, duration, and delivery setting of services provided to Medicaid recipients, and to document significant business transactions.
The Ohio Department of Medicaid has released a fact sheet to assist providers. The fact sheet is also being posted to the Ohio Medicaid nursing facility webpage.
ODH rescinds order on aggregate lab reporting
The Ohio Department of Health (ODH) notified providers on Monday that the Ohio public health order of May 13, 2020 to report COVID-19 aggregate counts daily at 11:00AM has been rescinded. All entities may stop reporting aggregate counts immediately.
ODH reminds all entities performing COVID-19 testing that they must continue to electronically report all in-house test results within 24 hours of the test being performed. The details on reporting line level results can be found in the ODH Journal Entry Order. Providers submitting line level data through SAMS Level 3 access into NHSN do not need to also report to ODH.
The following options exist to electronically report COVID-19 lab test results to ODH:
Submit HL7 or CSV reports to ODH using the ELR File Upload authenticated web portal or via SFTP connection.
Submit lab test results to NHSN's COVID-19 reporting module using SAMS Level 3 access grid card.
Onboard with CDC and submit lab test results using US Digital Service's application, SimpleReport.
ODH has additional guidance on their COVID-19 reporting webpage. Questions related to ODH reporting should be sent to ELR@odh.ohio.gov.
Additional COVID-19 reporting guidance can be found on the HHS pandemic webpage and CDC antigen testing in long-term care webpage.
Co-administration of COVID vaccine with other vaccines
The Centers for Disease Control and Prevention (CDC) updated its vaccine co-administration recommendations to allow COVID-19 vaccines to be administered at the same time as other vaccines. This would allow for the pneumonia and flu vaccines as well as TB testing to occur simultaneously. The updated guidance can be found on the CDC Interim Clinical Considerations for Use of COVID-19 Vaccines Currently Authorized in the United States webpage. LeadingAge Ohio encourages providers to review the updated guidance with the facility's medical director and local health department and update internal policies accordingly.
CDC notes that the COVID-19 vaccines were previously recommended to be administered alone, with a minimum interval of 14 days before or after administration of any other vaccines. This was out of an abundance of caution and not due to any known safety or immunogenicity concerns. Substantial data have now been collected regarding the safety of COVID-19 vaccines currently authorized by FDA for use under EUA.
COVID-19 vaccines and other vaccines may now be administered without regard to timing. This includes simultaneous administration of COVID-19 vaccines and other vaccines on the same day, as well as coadministration within 14 days. It is unknown whether reactogenicity of COVID-19 vaccine is increased with coadministration, including with other vaccines known to be more reactogenic, such as adjuvanted vaccines or live vaccines. When deciding whether to coadminister another vaccine(s) with COVID-19 vaccines, providers should consider whether the patient is behind or at risk of becoming behind on recommended vaccines, their risk of vaccine-preventable disease (e.g., during an outbreak or occupational exposures), and the reactogenicity profile of the vaccines.
Emergency Broadband Benefit
Multifamily assisted households are eligible to enroll in the Emergency Broadband Benefit (EBB), a Federal Communications Commission subsidy program to help families and households struggling to afford internet service during the COVID-19 pandemic.
EBB provides a discount of up to $50 per month towards broadband service for eligible households. Eligible households may also be able to receive a one-time discount of up to $100 to purchase a laptop, desktop computer, or tablet from participating providers if they contribute more than $10 toward the purchase price.
A household is eligible for EBB if a member of the household meets one of these criteria:
Income at or below 135% of the Federal Poverty Guidelines or participates in certain assistance programs such as SNAP, Medicaid, or Lifeline;
Approved to receive benefits under the free and reduced-price school lunch program or the school breakfast program, including through the USDA Community Eligibility Provision in the 2019-2020 or 2020-2021 school year;
Received a Federal Pell Grant during the current award year;
Experienced a substantial loss of income due to job loss or furlough since February 29, 2020, and the household had a total income in 2020 at or below $99,000 for single filers and $198,000 for joint filers; or
Meets the eligibility criteria for a participating Internet Service Provider's existing low-income or COVID-19 program.
Here are three ways organizations and individuals can encourage eligible households in the community to enroll:
Enroll online at GetEmergencyBroadband.org
Connect directly with participating Internet Service Providers
Download and print mail-in applications (in English or Spanish, with instructions available in 9 other languages, or you can call 833-511-0311 to receive applications in the mail)
Here are resources individuals and organizations can use to promote the EBB in the community:
Please check the EBB website for the latest information.
LeadingAge Need to Know

LeadingAge shares the latest coronavirus news and resources with members twice each weekday. This morning's Need to Know featured information on yesterday's LeadingAge telepresser featuring Brethren Retirement Community's Vice President & CAO Kara Allread, which outlines the need for home and community-based care.
Check out today's LeadingAge Need to Know.
---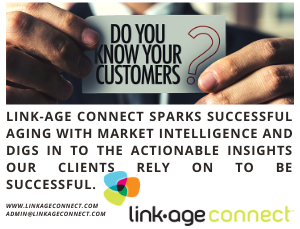 ---
Questions
Please send all questions to COVID19@leadingageohio.org. Additionally, members are encouraged to visit the LeadingAge Ohio COVID-19 Working Group facebook gro up to pose questions to peers and share best practices. LeadingAge is continuing its daily calls for all members. To participate in these daily online updates, members should register here.
LeadingAge Ohio is working to ensure that the information in our daily alerts, on our website, and all coronavirus-related communications is as accurate as possible. However, LeadingAge Ohio makes no guarantees about the accuracy of the information.