Education
Need Help?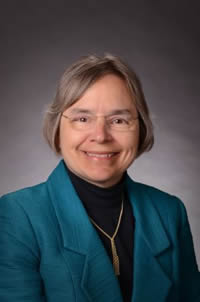 Director of Professional Development
614-545-9017
Manages professional development, including annual conference, LeadingAge Ohio's Leadership Academy and other educational programs
Staff liaison to professional development committee, human resources subcommittee and education event task forces
Coordinates Stars (employee recognition) event
Point of contact for BELTSS Core of Knowledge Course
Conference Calendar
September 7-9, 2016
Stronger Together
Hyatt Regency Columbus/Greater Columbus Convention Center
Annual Conference


Exhibitor/Sponsor and Trade Show Information
for the 2016 LeadingAge Ohio conference is
NOW AVAILABLE!

Click the link below to see all the options available as part of the 2016 conference!
For questions regarding the trade show, contact Corey Markham at 614-545-9015 or via email at cmarkham@leadingageohio.org

For questions regarding Partner/Sponsorship opportunities, contact Valerie Davis at 614-545-9020 or via email at vdavis@leadingageohio.org
LEADINGAGE OHIO NOW ACCEPTING
CALL FOR PRESENTATIONS
LeadingAge Ohio's 2016 Annual Conference and Trade Show
Hyatt Regency Columbus- September 7-9
Submission Deadline: February 12, 2016
Submission Requirements
All submissions will be reviewed in support of a high-quality, well-balanced education experience. In 2015 LeadingAge Ohio merged with Midwest Care Alliance; as a result, our membership breadth has increased across the continuum. We encourage submissions that reflect both the scope of services and the possible topics of focus (identified below by the LeadingAge Ohio professional development committee). Submissions that are incomplete or fail to meet the following guidelines cannot be considered for review.
LeadingAge Ohio committee members and association staff will review all proposals using the following criteria:
Timeliness and relevance of topic.
Practical and replicable applicability of concept.
Qualifications, expertise and experience level of speakers.
Clarity and depth of session content as well as education methods that enhance the learning experience.
Topic Areas to Consider
CLICK HERE to view a list of possible presentation topics.
REQUIREMENTS FOR SUBMISSION
How to Submit a Proposal
Proposals must be submitted using the on-line form. Once the on-line form has been started you will not be able to go back and modify it at a later date so drafting your proposal in advance is recommended.

Proposals should be free of commercial bias as well as any reference to commercial services. Presenters are required to disclose the existence of any significant financial interest with a sponsor of any commercial product or service that is directly or indirectly related to the educational presentation.
If submitting more than one proposal, a separate application form must be submitted for each presentation. As a non-profit organization, we do not pay an honorarium or reimburse presenters responding to the Call for Presentation for hotel, travel, or per diem expenses.
Primary correspondence will take place via e-mail. Please include your e-mail address on the Application Form.

Only completed applications, with all requested materials, will be considered.
*As a potential presenter, LeadingAge Ohio asks that those submitting a presentation proposal(s), please reserve September 7-9, 2016 as possible days to present until formally notified. This is due to scheduling demands that make it necessary for presenters to be available for any of the conference days . Please indicate with your proposal if, for some reason, this is not possible and LeadingAge Ohio will take this into consideration. We appreciate your cooperation.